PRE-ORDER!: DOMESTIC ERRORISM tee
$

35.00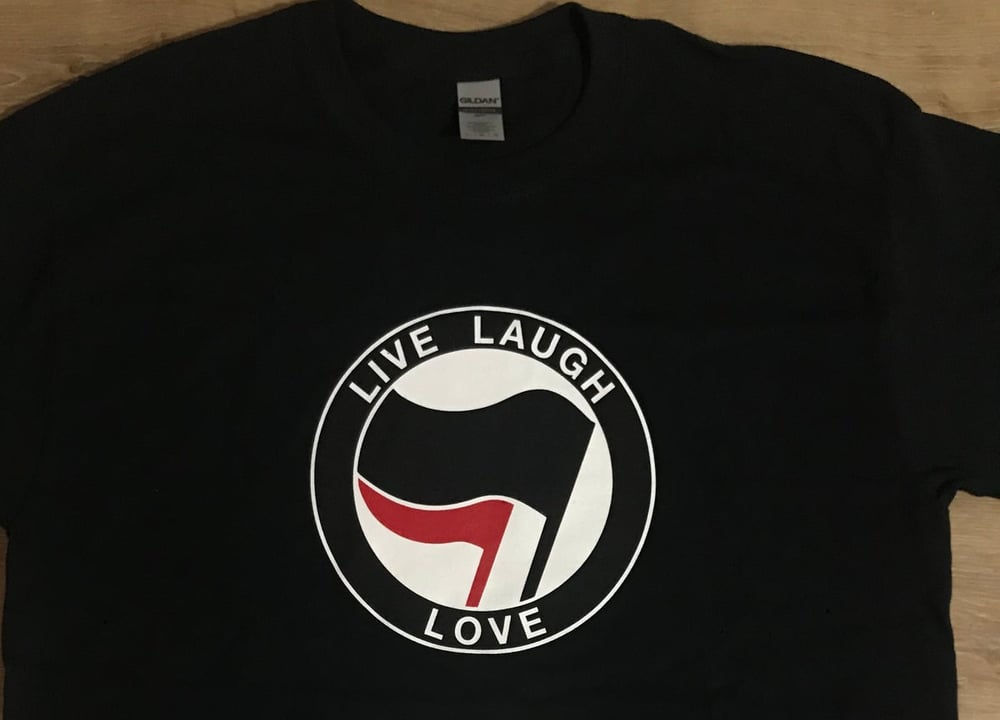 *** PRE-ORDER ROUND CLOSES MAY 18, 2021. ALL profits will go to Dhadjowa Foundation, an amazing new coordination org founded to support Indigenous families whose loved ones have died in custody. https://dhadjowa.com.au/
***
Tom Tanuki keeps wearing the fucken incredible DOMESTIC ERRORISM tee in videos. People keep asking. So we're with the legends at Iondrip (https://instagram.com/iondrip), LA anti-fascist shirtmakers, to distribute their fucken incredible DOMESTIC ERRORISM tee to Aus/NZ!
100% of Aus/NZ profits from this pre-order run to go to the Dhadjowa Foundation - see above. Doing this for the love!
From Iondrip: "A shirt for all the radicalized Karens out there in the world. In solidarity with the Black Lives Matter movement and recent protests in America and around the world, we'll be printing some tees and stickers and donating 100% of the net proceeds (after covering production costs and shipping + handling from the pre-orders)."
Screenprinted on AS Colour shirts.
---
SIZING: (size - width, height)
AS COLOUR STAPLE TEE 5001:
S - 47cm, 51cm
M - 52cm, 75cm
L - 56.5cm, 78.5cm
XL - 61cm, 82cm
2XL - 64cm, 83.5cm
(3XLs, 4XLs also available!)